Repeat Prescriptions
If you take medication on a long term basis, you can request a repeat prescription by using following options
Online Access - To use the online system you will need to register using a print-out supplied at the surgery. Simply come into the surgery and request a 'Patient Access PIN' at reception. For security reasons we require ID to confirm your identity (e.g. Passport/Driver's Licence/Utility bill). The service is only available to those aged 16+.
NHS app - NHS App - NHS (www.nhs.uk)
Repeat Prescription Slip - There is a black box in our lobby and on the main gate for when we are closed.
Email us at brccg.scripts.armada@nhs.net
We do not accept telephone requests for repeat prescriptions due to the possibility of confusion and mistakes.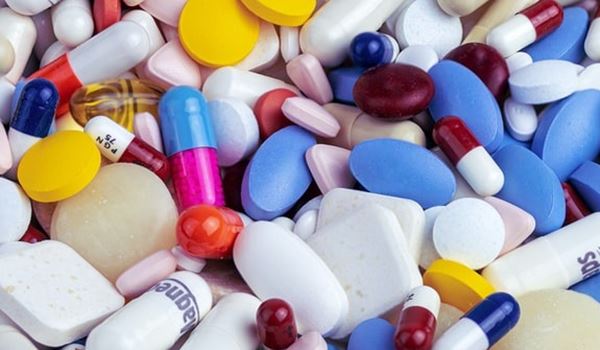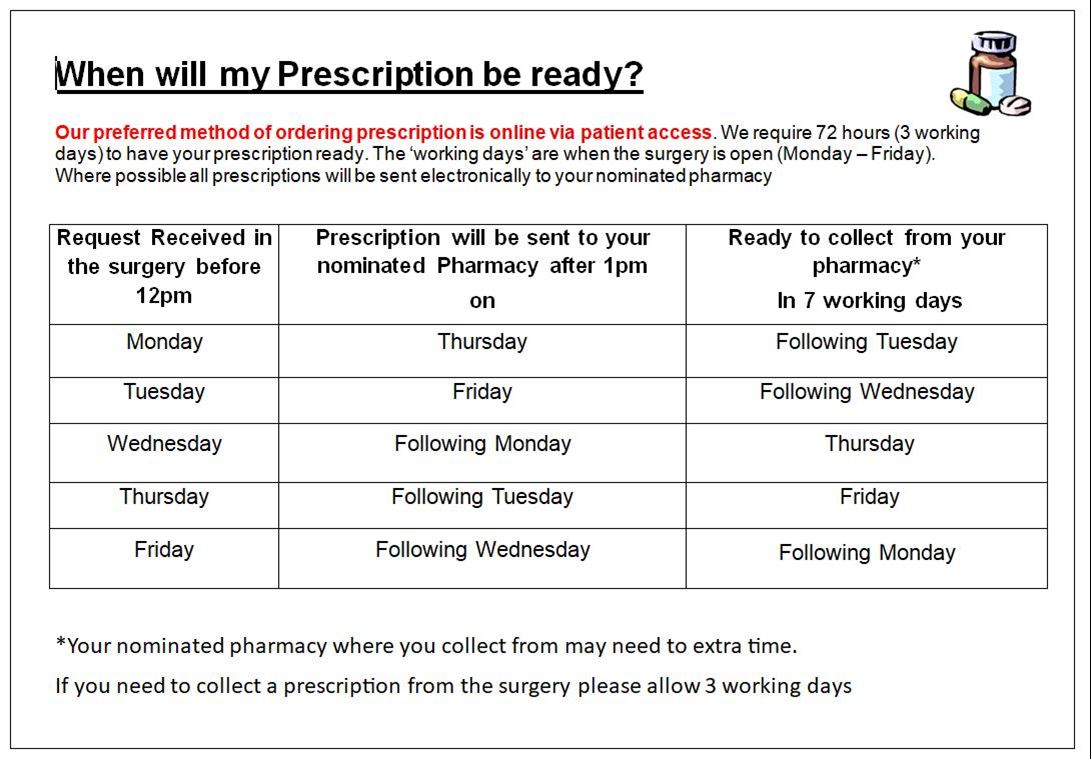 Medication Reviews with the Practice Pharmacist
We have employed 2 Practice Pharmacists to support the GP's by undertaking telephone or face to face medication reviews.
If you have been asked by a clinician to complete a medication review, please click to complete our Medication Review Letter , print this out and hand this back to reception.
Prescription Fees
Help with NHS costs
In England, around 90% of prescription items are dispensed free. This includes exemptions from charging for those on low incomes, such as:
those on specific benefits or through the NHS Low Income Scheme
those who are age exempt
those with certain medical conditions
More information is available at NHS Choices
NHS Charges
These charges apply in England only. In Northern Ireland, Scotland and Wales prescriptions are free of charge.
Prescription (per item): £9.65
12-month prepayment certificate (PPC): £111.60
3-month PPC: £31.25
If you will have to pay for four or more prescription items in three months or more than 14 items in 12 months, you may find it cheaper to buy a PPC.
Telephone advice and order line 0845 850 0030
General Public - Buy or Renew a PPC On-line
There is further information about prescription exemptions and fees on the NHS website.
Prescribing of Over the Counter Medicines is Changing
Your GP, nurse or pharmacist will not generally give you a prescription for over the counter medicines for a range of minor health concerns. Instead, over the counter medicines are available to buy in a pharmacy or supermarket in your local community. The team of health professionals at your local pharmacy can offer help and clinical advice to manage minor health concerns and if your symptoms suggest it's more serious, they'll ensure you get the care you need. Please help the NHS to use resources sensibly.
You may still be prescribed a medicine for a condition on the list if:
You need treatment for a long-term condition, e.g. regular pain relief for chronic arthritis or inflammatory bowel disease.
You need treatment for more complex forms of minor illnesses e.g. migraines that are very bad and where over the counter medicines do not work.
You need an over the counter medicine to treat a side effect of a prescription medicine or symptom of another illness, e.g. constipation when taking certain painkillers.
The medicine has a licence which doesn't allow the product to be sold over the counter to certain groups of patients. This could include babies, children or women who are pregnant or breast-feeding.
The person prescribing thinks that a patient cannot treat themselves, for example because of mental health problems or severe social vulnerability.
Pharmacists
Your local pharmacist will be able to give you free health advice and you don't need an appointment. Contact numbers for the local pharmacies are:
Bristol Pharmacy - 01275 839865
Asda Pharmacy (Whitchurch) - 01275 894610
Hengrove Pharmacy - 0117 3005446
Tesco (Brislington) - 0345 677 9079
Boots (Imperial Park) - 0117 9642197
Electronic Repeat Dispensing